Kopikat is the first service that we have worked for in-house printers that didn't make us feel like a number. They've saved us money and are great for call outs and to help us solve any issues.
The guys (and girls!) at Kopikat understand our need for Print quality as well scanning better than anyone, and the manner in which they deliver on our needs is second to none!
Call out times are prompt, and the engineers friendly. When you call their office you get a HUMAN on the phone, which we love. Would be happy to recommend them."
YEARS WORKING WITH KOPIKAT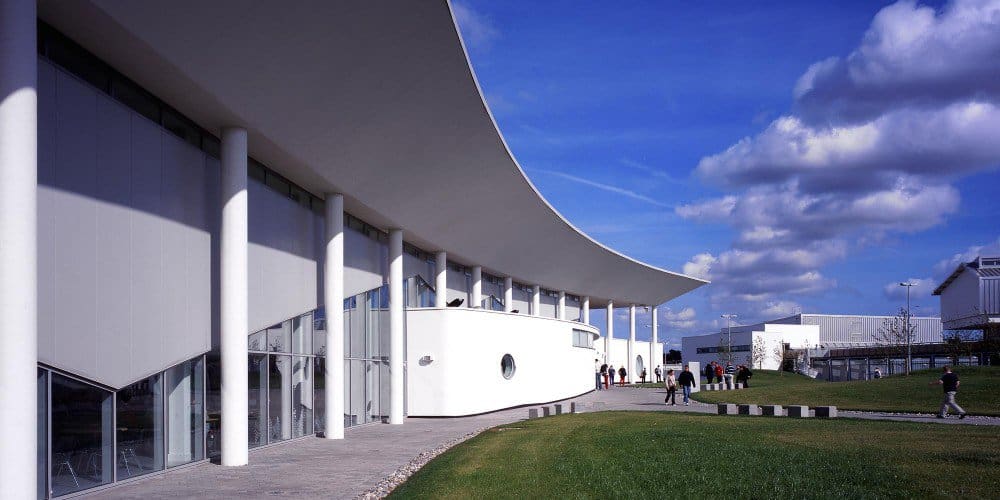 Technological University Dublin
Technological University Dublin, previously known as the Institute of Technology Blanchardstown, with its 32 machines and Equitrac cost management network, is one of our largest clients. We have been dealing with this educational powerhouse since January 2003 – when someone at the University took a chance on a smaller supplier. Things started with 2 mid-range machines and one smaller one. Now the fleet stretches from two large machines and all the way through the ranks to banks of 20 small desktop printers. The Equitrac software in place keeps track of spending all across college, and a per user basis for all students and staff. The relationship we have with the entire I.T. department on campus is fantastic. It creates a wonderful symbiosis between network management on their part, and hardware support from our side.
YEARS WORKING WITH KOPIKAT
Trinity College Dublin
Kopikat put its first machine into Trinity College Dublin 25 years ago in early 1991. So you can kind of see why it holds a special place in our heart! Our continued presence on campus is testament to our ability to provide fantastic service while moving with the times in technological terms. Kopikat currently has just over 200 machines in use over a wide range of departments, from Arts and Letters to Zoology. The college produces upwards of 15 million pages per year and serves as a fine case study not solely for academics but as a beacon of razor sharp service as a whole.
YEARS WORKING WITH KOPIKAT
Mount Temple Comprehensive School
Mount Temple Comprehensive School on the Malahide Road plays host to just under 900 boys and girls. It was set up in 1972. We have been taking great care of the school since February 2002. The school is currently using 4 of our multi-function units, split between black and white and colour. Understandably the quantities of printing in question are quite large, but with our low copy costs and tracking off staff through codes and user-identification the bills are always kept to a minimum. A fun fact about the school is that it was where all the members of U2 got together as children, along with Damien Dempsey and Ireland's tallest man Shaun Aisbitt.
YEARS WORKING WITH KOPIKAT
O'Dwyer Real Estate Management
O'Dwyer Real Estate Management (ODREM) was set up by Siobhan O'Dwyer back in 1988. Since then, they have grown into one of the country's leading property management consultancies. Their team in Sandyford has 85 Chartered Surveyors, Property and Financial professionals, and we provide the in house printing services for the lot. ODREM got their first machine from us back in late 2004, and have not looked back since. As the company has grown dramatically, as has their print fleet, to the point where they are now using 3 of our large Multi-Function Printers/MFP's (this is photocopier jargon for machines which print, copy, scan and fax all at once. With 6 BILLION EUROS worth of a property portfolio under management (encompassing 15,000+ units), you can understand how the paper consumption in this real estate powerhouse can be quite intense. Our guaranteed 2 hour call out time for the area, means that although there is a robust fleet at work here, none of the units is ever down long enough to have a detrimental effect.
YEARS WORKING WITH KOPIKAT
Tracey Solicitors
Tracey Solicitors (formerly Paul W Tracey Solicitors) have been clients of ours for an awfully long time as well. Before they were in their new HQ on Westmoreland street, we were taking care of them in their original offices on Marlborough Street. As an extremely busy firm they currently use three of our multi-function devices for printing, copying and scanning, coupled with a fleet of smaller printers. This dichotomy of cost management styles allows for plenty of fire-power for larger jobs, combined with the accessibility of smaller personal units for small tasks. Traceys as a whole is rather far down the line in "paperless" terms thanks in no small part to our scanning solutions – the firm have been moving in that direction for a number of years now.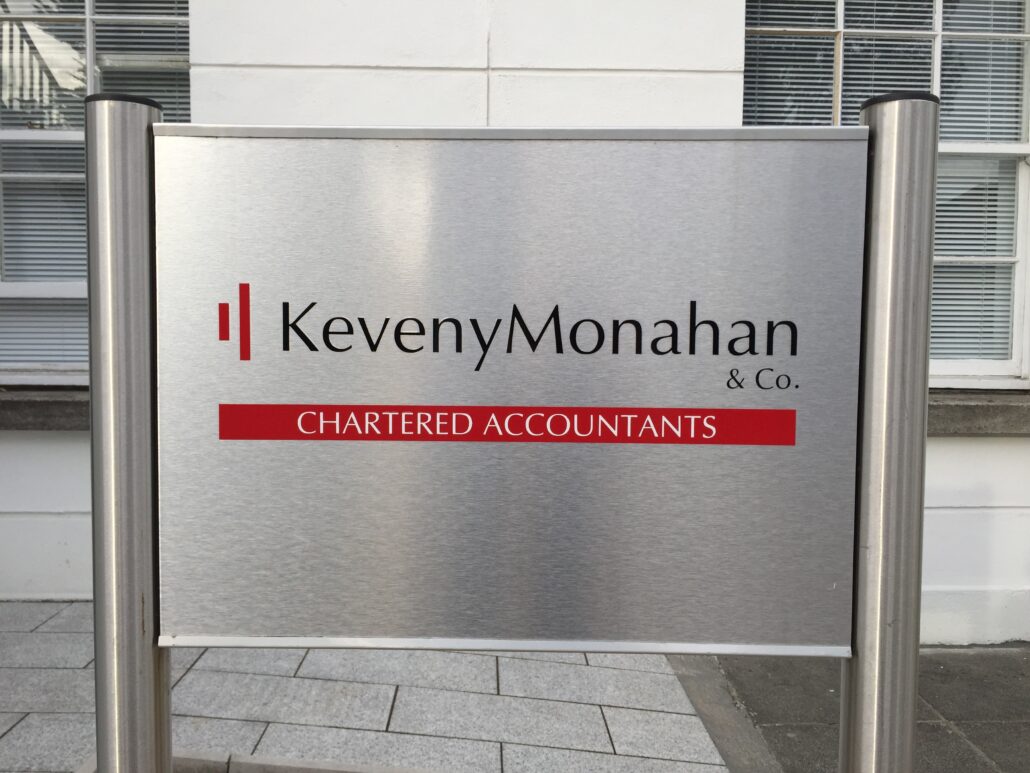 YEARS WORKING WITH KOPIKAT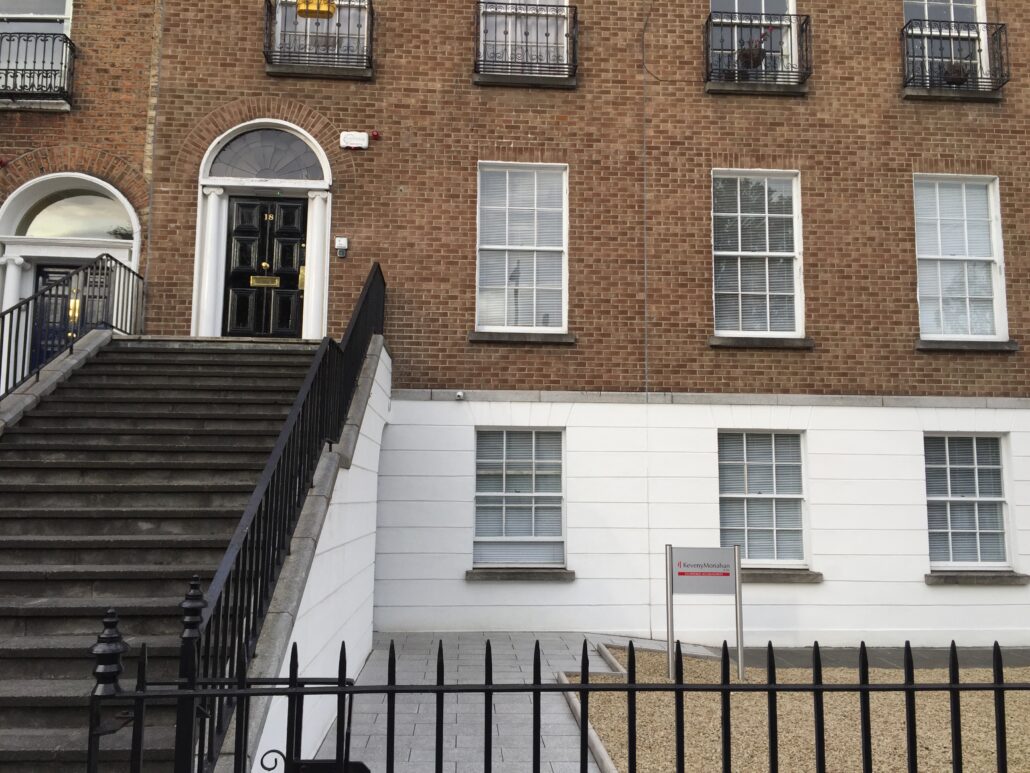 Keveny Monahan & Co
Keveny Monahan was set up in 2008 as one of the most progressive accountancy firms in the city, and we have been taking great care of them since 2011. They currently use three of our machines, including one which is used for scanning and archiving specifically. Our indented archiving software is called sharescan and it is preloaded onto one of Keveny Monahan's machines. It allows direct scanning of pages into excel and word. The range of services which we provide for Keveny Monahan highlight both the different styles of machines which we supply, and more importantly the types of applications they are suited to.
YEARS WORKING WITH KOPIKAT
St. Michael's House
24 years, a lot can change in 17 years, but our first class service for this special organization, and the importance it holds for us goes far beyond our standard business relationship. Going back as far as summer 1992, Claire in the old HQ in Goatstown used to get serious enjoyment out of a "Kopikat Ice Cream Visit" of a summer's afternoon, and Jim McKeown (now retired) was awfully fond of chat with our Pat. That is the kind of relationship this is. From one machine in the Goatstown office to what is now a network of 26 machines across 19 St. Michael's House centres. Some of these "hubs" include: 4 machines in the new head office in Ballymun (new is a bit of stretch considering how long they have been there, but that's how far we go back!). SMH is a wonderful example of anther symbiotic relationship between Kopikat and a razor-sharp I.T. team. Kopikat take care of hardware maintenance across the board, meanwhile Christian and his team in I.T. take care of connectivity and security.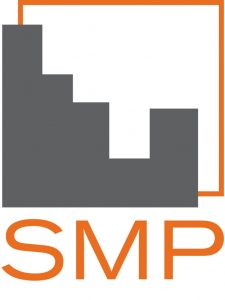 YEARS WORKING WITH KOPIKAT
Seamus Monahan & Partners
Formed in 1961, SMP is established as one of the leading Construction Cost and Management practices in Ireland. They are at the forefront of a lot of Commercial, Public, Residential and Industrial projects around the country, and we are extremely proud of our long-lasting partnership. 11 years of longevity to be exact! Des and his team in Ballsbridge have always had at least one of our units on the go for printing out of plans, along with scanning for archiving purposes. Coupled with some high-end plotters, our machinery provides the necessary exceptional levels of colour matching to make sure (print-wise) SMP always puts its best foot forward.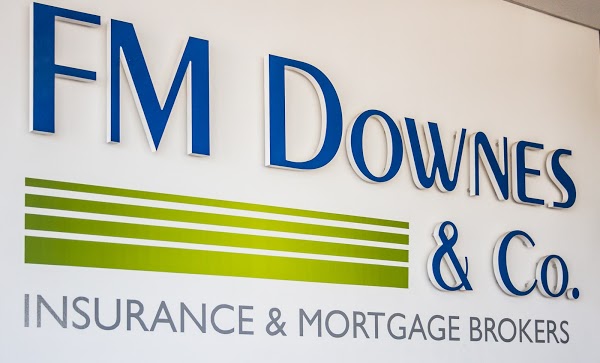 I thought the sales pitch from Kopikat was too good to be true but having switched our printing to Kopikat almost a year ago I am happy to say that both the savings and the service have proven to be even better than expected.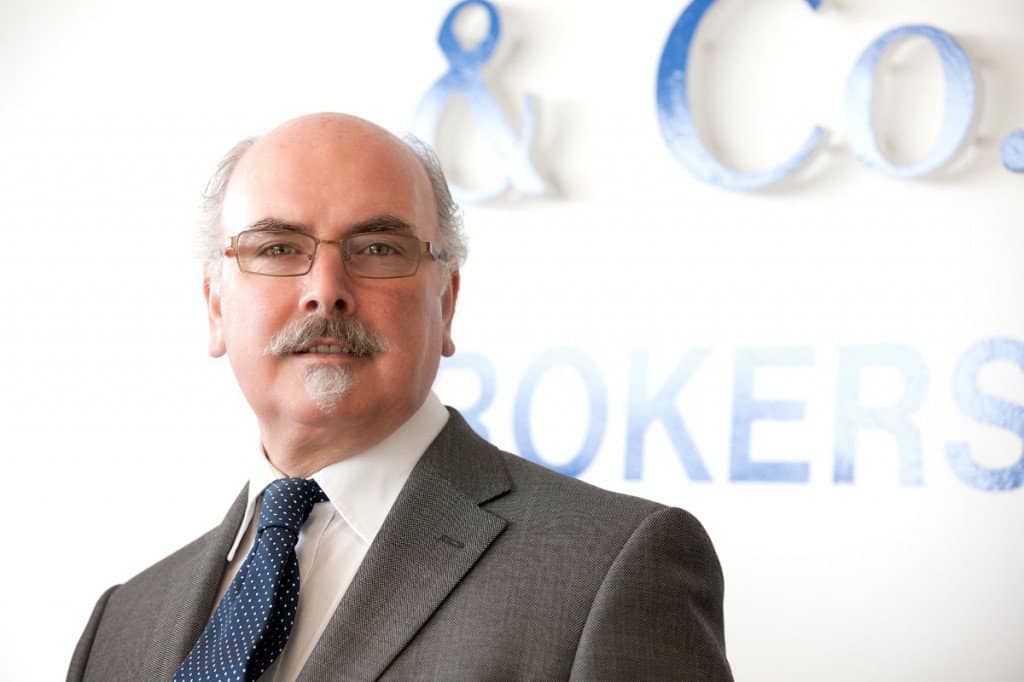 YEARS WORKING WITH KOPIKAT
FM Downes & Co
FM Downes & Co are a family company, established in 1986 by Frank Downes to provide financial advice and insurance products with a personal service. Their team of Financial Advisers advise clients from all over the country. Prior to dealing with Kopikat, FM Downes were using a HP Officejet Enterprise Printer/Copier/ Scanner. While the machine was not billed as a small scale printer, it came with a stream of inconveniences which one would expect from smaller scale models. In April 2014, Kopikat replaced the HP machine with one of our smaller MFD's. The level of support coupled with a set price per page (650% cheaper than the initial price) meant a considerable reduction in price but more importantly piece of mind that their supplier will be there for them. Since the initial switch FM Downes have scaled up the printer in use, which we are delighted to say has increased savings even further.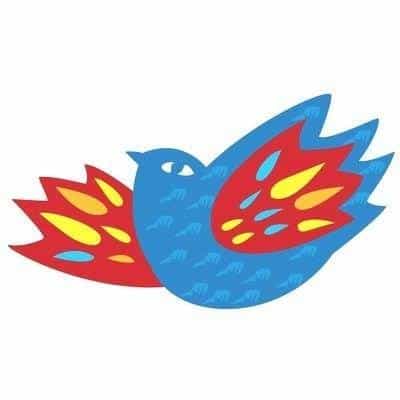 YEARS WORKING WITH KOPIKAT
Doras Bui
Our client network stretches far and wide, and the charity / humanitarian sector plays a considerable part in this. From Youth Service boards, to the inner city training centres they represent and everything in between. The work these centres and associations do is invaluable for our community, and we like to think that we can do something small for them with our exceptional service. Doras Bui are a Single Parents support service based in Coolock. We have been dealing with Clare and the team at Doras Bui in Coolock for over 12 years. Throughout that period, they have always had at least one of our machines. Partly because when it comes to charities, our pricing structures are extremely fair, but more importantly because none of our clients are an account number – they all signify relationships which have taken decades to form. They also happen to organize some of the best raffles this side of Vegas.
YEARS WORKING WITH KOPIKAT
Engineers Ireland
When we talk about old friends in business there are not many better that we could think of than Engineers Ireland. God knows we were not around in 1835, and while nobody reading this was either, that is how long this institution has been around. Kopikat as a company has been around since 1990, and we are proud to have been trusted by Engineers Ireland (formerly the Institute of Engineers) since 1993. The director of the society located at 22 Clyde Road took a chance on a young company back then by investing in three of our machines, and we are delighted he did! As time has gone on, and printing volumes are slowly being overtaken by scanning ones, there have never been less than 3 Kopikat machines keeping this D4 HQ running.
YEARS WORKING WITH KOPIKAT
CDYSB
The City Of Dublin Youth Service Board (or CDYSB for short) on Morehampton Road was established in 1942. In their words the: "support the provision, coordination, administration and assessment of youth services in our functional area". While this is a bit of a mouthful they do a huge amount of great work all around Dublin. They have been clients of ours since all the way back in 1998, so strong is an understatement for the bond between our two organizations! They have 4 large machines in their Morehampton head office, and then as well as there we supply quite a number of the individual community centres which fall under the CDYSB umbrella. Some examples of these centres include: Cabra Youth Service Leisurepoint Finglas Liberties Training Centre Ballybough Youth Service Bru Youth Service CLAY Crinian Youth Project If you would like to know more about how we take care of any of these individual centres, don't hesitate to ask, we would be delighted to provide specific references!
YEARS WORKING WITH KOPIKAT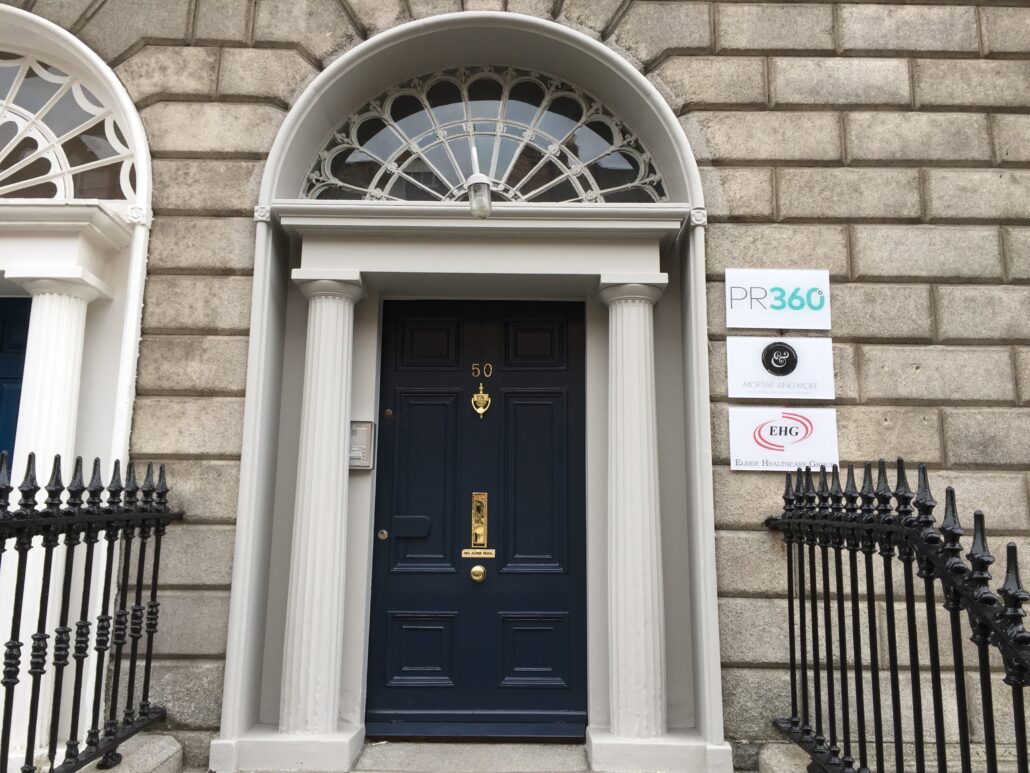 Mortar & More
We have been dealing with Rob and Liz in Mortar & More since the company was set up in 2014. It's great when the city's hottest workplace design team happens to be your client and even better when they are really friendly people! Mortar & More have worked a lot of amazing design projects, and we would like to think that when it comes to the printing side of things that our machine and service help even a little! The Kopikat machine on site is used for a mix of colour designs and day to day office work. We would also be delighted to recommend Rob and Liz to any of our prospective or existing clients – just check out our own office if you need to know why!
YEARS WORKING WITH KOPIKAT
Phorest
Based in Dublin, Phorest is the UK and Ireland's leading hair salon appointment and CRM provider.They have been clients of ours since 2013, having switched over from a different printer supply company. Initial consultations showed that the copy costs and leasing prices in the previous contract were a bit high, so in partnership with Phorest we facilitated the switch. Since then service levels have improved dramatically, and prices are down considerably. Phorest currently have two Kopikat Multifunction units, used for both marketing material as well as day to day office work.
Fill in your details below and one of our experts will be in touch. Please read our Privacy Policy here.